Ahoj,
dneska je tu první článek k Týdnu recenzím. První knížka a hned se jedná o skvost, takže si to určitě přečtěte.
PS: Pod tímhle článkem je kapitola Psychopatů, tak kdo ještě nečetl...
---
Kostičas
Název
: Kostičas
Autor: Samantha Shanonová
Nakladatelství: Host
Vazba: Pevná
Počet stran: 465
Série: Kostičas
Díl: 1. Díl
Anotace
Příběh začíná v roce 2059. Devatenáctiletá Paige Mahoneyová pracuje v londýnském kriminálním podsvětí, kde působí jako jakási "spojka" či "posel" - je krajinochodec, zvláštní typ jasnovidce, a díky svým schopnostem se dokáže vnořit do mysli druhých lidí. Žije v represivním režimu Scion, kde páchá velezradu už jen tím, že dýchá. Jednoho dne se její život navždy změní. Je přepadena, unesena a převezena do někdejšího Oxfordu, města, které před dvěma sty lety zmizelo z map. Tam je Paige vydána na milost a nemilost Strážci, nejkrásnější, ale zároveň nejděsivější bytosti, jakou kdy potkala…
O autorovi
Samantha Shannonová se narodila a vyrostla v Západním Londýně. Vystudovala anglický jazyk a literaturu na Oxfordské univerzitě. Psát začala v patnácti letech a Kostičas je jejím prvním publikovaným románem. Zároveň jde o první knihu z plánované sedmidílné série, již vydává britské nakladatelství Bloomsbury. Mladé autorce se záhy začalo přezdívat "nová Rowlingová". Kniha ihned po vydání obsadila přední příčky žebříčku bestsellerů deníku The New York Times, překládá se do sedmadvaceti jazyků. Filmová práva na adaptaci románu vlastní společnost 20th Century Fox. V říjnu 2014 vyjde druhý díl série nazvaný The Mime Order.
Autorka je podle mě neuvěřitelně statečná, že se hned na první pokus vrhla na takové veledílo. Ale zdá se, že se jí to daří, protože sedmidílná série má v zahraničí úspěch a u nás první díl zaznamenal také různé úspěchy.
Obecný názor
Sůl nad zlato, aneb v tomhle případě Kostičas nad zlato. A to doslova, protože tahle kniha je unikátní, skvělá a naprosto odzbrojující. Jsem strašně ráda, že se mi tahle kniha dostala do rukou, protože s ní už svět není jako dřív.
Kostičas je první díl sedmidílné série, která je přirovnávána k Harrymu Potterovi. Upřímně? Nevidím v tom ani jeden podobný znak, snad jen v těch 7 dílech a úžasně napsaném příběhu.
Kniha je totiž skvěle napsaná, s mnoha úžasnými myšlenkami, nad kterýma prostě musíte přemýšlet i po dočtení knihy a zanechá ve Vás víc, než byste čekali. Není to žádná obyčejná fantasy, kterou jsem původně čekala, ale hodně kvalitně četba s mnoha prvky žánrů.
Příběh knihy je úžasně zpracovaný. Není místo, kde by se čtenář nudil, protože je tam opravdu hodně oživovacích prvků, jak vzpomínky, tak i hodně myšlenkových pochodů. Taky slovník knihy hodně přidá na kvalitě, i když ze začátku jsem s tím měla hodně velký problémy.
Prvními třemi kapitoly se budete muset doslova prokousat neznámými výrazy, zdejšího slangu a mnoha jmény. Můžu vás ale uklidnit, kdo čtete tuto recenze, vzadu v knize jsou vysvětlené všechny pojmy, které jsou v knize obsaženy. Jenže já jsem to zjistila až po dočtení knihy, takže začátek byl pro mě těžší.
Knize nemůžu nic dalšího vytknout, snad jen pochválit výborně propracovaný postavy i prostřední. V knize jsem doslova žila.
Děj
Anotace je velice výstižná, takže v tomhle případě není potřeba děj ještě jednou přepisovat.
Musím říct, že děj je samé překvapení. V mnoho případech jsem zadržovala dech a s napětím otáčela na další stránku. Jindy jsem otáčela stránku za stránkou, jak byl děj napínavý a chytlavý.
Propracovanost knihy mě neustále dostává. Všechny detaily do sebe zapadají a já si nevšimla jediné chyby. Všechny myšlenky jsou domyšlené do konce a nutí čtenáře se nad dějem hodně zamyslet.

Postavy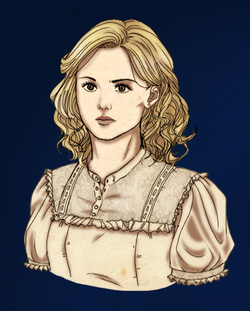 Paige-devatenáctiletá jasnovidka, která to v životě nemá lehký. Pracuje pro kriminální podsvětí, kde ji jenom využívá. Ale ona si nestěžuje, protože ví, že může být i hůř. A to hůř nastává, když ji unesou na tajné místo, kde z ní udělají otroka. Paige je hodně silná holka s vlastní hlavou, co si nenechá nic líbit. I přes brutální metody na uneseném místě se pouští do revoluce, která ji, ale i mnoho dalších může stát život. Paige jsem celou knížku obdivovala. Je hodně odvážná a nebojí se skoro ničeho, nebo to nedává před ostatními najevo. Bojí se ale jedné věci, své vlastní moci. Paige nejde nemít rád. Tuhle postavu si zamilujete už na prvních pár stránkách, kde na Vás udělá dojem její styl přemýšlení.
Strážce-její dozorce na uneseném místě, který ji má vyučovat, ale má právo ji i mlátit. Jak se ale dozvídáme, Strážce patří mezi jen hrstku těch dobrých dozorců. Na Strážce jsem během knihy tolikrát měnila názor, až to není možný. Byly chvíle, kdy jsem ho nenáviděla, později jsem ho tolerovala i obdivovala a později jsem si ho zamilovala. Co všechno kvůli revoluci obětoval, je úžasné.
Další postavy-V knize je hrozně moc postav, v kterých jsem měla ze začátku zmatek. Ale postupně se to zlepšilo a já si k nim mohla utvářet vztah. Většina postav jsou úžasné propracované, ať už jsou na straně dobra, nebo zla. Je obrovská škála, kam by se jednotlivé postavy mohly zařadit, ale mezi mé nejoblíbenější patřila Liss, kamarádka Paige, nebo Nick, do kterého byla dřív zamilovaná. Naprosto jsem nesnášela Panovnici čisté krve, která mě neskutečně štvala, ale záporák v povídce být musí.
Styl psaní

Autorka knihy má úžasný, originální styl psaní, s kterým jsem se ještě nesetkala. Ne každému může vyhovovat, ale já si po chvíli zvykla a byla jsem za něj ráda. Díky němu má kniha další plus a o hodně větší kvalitu.
Hodnocení
U téhle knihy mám výjimečně jasno, už jen pro to, že jsem našla jen jeden zápor, který vlastně ani zápor není.
A k tomu má ještě kniha úžasnou obálku s rámováním.
Takže verdikt zní:
11/10
Opravdu dokonalá kniha!
Moc děkuji nakladatelství Host za poskytnutí recenzního výtisku jako e-knihu a darování i knižní podoby.